Events
Thanks for checking in. Here are the top things to know this week.
Press Play VBS - July 26-30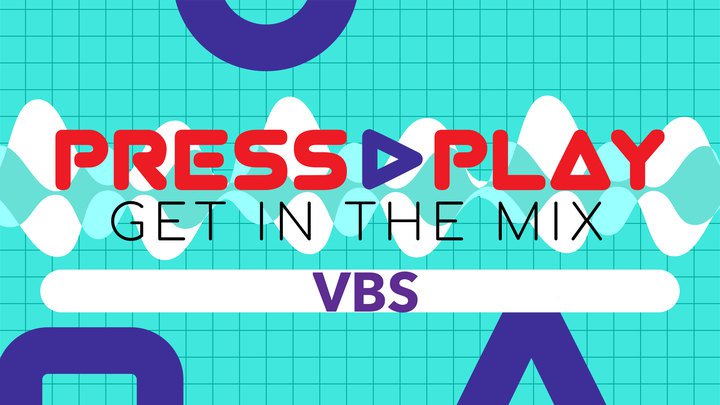 Bring your kids, ages 3 - 5th grade, to Press Play VBS where they will have lots of fun learning that because of Jesus, they can have confidence because they are known, they belong, they are forgiven, they can change, and they can make a difference! VBS will be held Monday, July 26 through Friday, July 30, from 6-8:30 p.m. at New Hope.
Click the button below to register kids. All kids should be registered based on their upcoming grade in the fall.
Undergarments Drive
Thank you for the great response so far! At this time, more items are still available to purchase.
Inspiration Ministries is one of our partner ministries that ministers to the "least of these" locally in our community. Among other things, they house a lot of folks that are going through transition in their lives. When these individuals come to Inspiration Ministries, they often only have the undergarments that they're wearing. "Underwear" has become a pretty big expense for Inspiration Ministries, and with your help, New Hope is going to wipe that expense off their books.
There are two ways to help.
1) Online Via Amazon. - Inspiration Ministries has chosen products and sizes of undergarments of which they need the most. You can help by purchasing some things from our Amazon Charity Registry (like a Wedding Registry, but for non-profits). Just click here, add stuff to your Amazon cart, pay for it, and choose to have it *shipped straight to us. We'll get everything to the right people. (What appears to be duplicates is actually different sizes).
2) Physical Drop Off. Bring NEW AND UNUSED men's/women's socks, men's/women's underwear, men's undershirts, and women's bras to the church any weekend. All sizes are needed. Please leave them in the church's coat closet within the foyer/lobby. We'll get them where they need to go.
*When choosing a delivery date, remember that the church office is closed on Mondays. Thank you.
KIds Ministry
In-person Kids Ministry classes are open and ready for kids from Nursery through 5th grade during the 9:30 a.m. service. We will reopen Kids Ministry classes in the 11 a.m. service as soon as we have enough loving adults ready to serve in the lives of our kids. Click the "I Want To Help!" button below if you would like to help in a classroom.
Church bible reading plan
We are reading a portion of scripture together daily, with optional discussion on Facebook. All scriptures will be posted in the Facebook Group or you can get a printable version below. Join anytime!
---
What Else Is Happening?
There's always something great happening at New Hope for you and your family. Explore our FULL calendar of upcoming services and events using our calendar below! We strive to keep the calendar as current as possible, but In light of ongoing event changes, please check back often.